Situation
The German Society for Internal Medicine (DGIM) is the largest specialist society for internists in Germany. For 127 years, it has organised the annual Internists' Congress, the most important German-language specialist event in this area.
In 2021, the congress will take place digitally for the first time: Doctors share their knowledge in more than 1,000 video lectures. For direct exchange, they will join together in the foyer of the Rhein Main Congress Center (RMCC) as in previous years – in a digital 3D version.
How does the DGIM use vns.world?
Medical professionals efficiently impart their knowledge in video lectures, but the format does not provide space for discussions and networking. However, informal exchange is particularly valuable for many participants.
This is why DGIM is creating the "Networking Area" in an exact digital 3D replica of the RMCC foyer. Participants can access the virtual congress area directly in their web browser without installation and with just one click.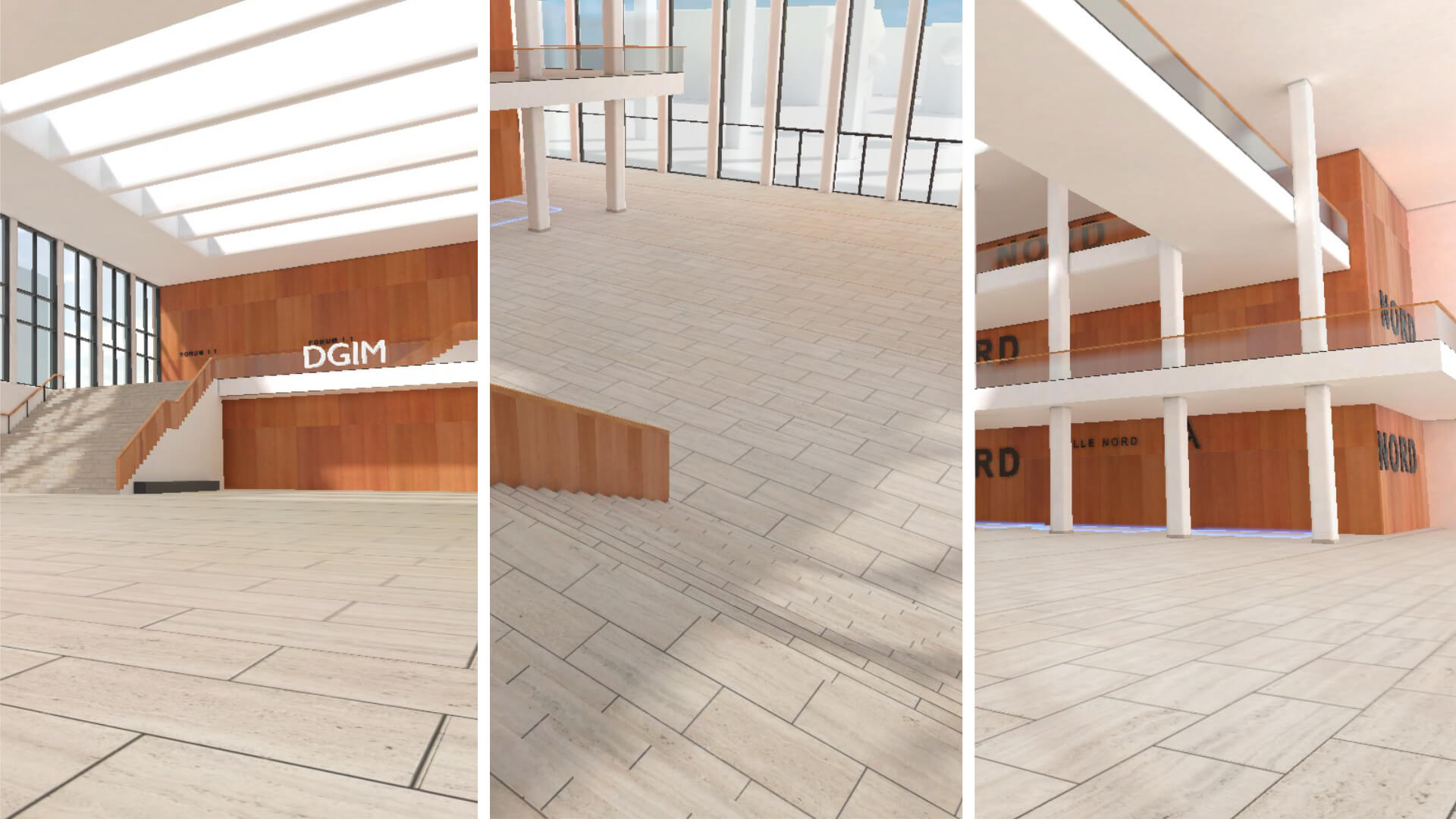 How long does it take from idea to implementation?
DGIM and vns.world together need about six weeks from the idea to implementation. For the true-to-the-original 3D replica of the RMCC foyer, the vns.world team only needs simple plans of the fire station and photos. The digital RMCC is visually appealing and runs smoothly on standard PCs and notebooks without long loading times.
What added value does vns.world offer for a medical congress?
During the four days of the congress, around 800 participants take advantage of the networking opportunities in vns.world. The digital replica of the RMCC ensures a strong recognition effect: up to 110 internists move around the familiar congress area at the same time. There they meet their colleagues, exchange ideas spontaneously and study the offers of the DGIM and sponsors at the exhibition stands.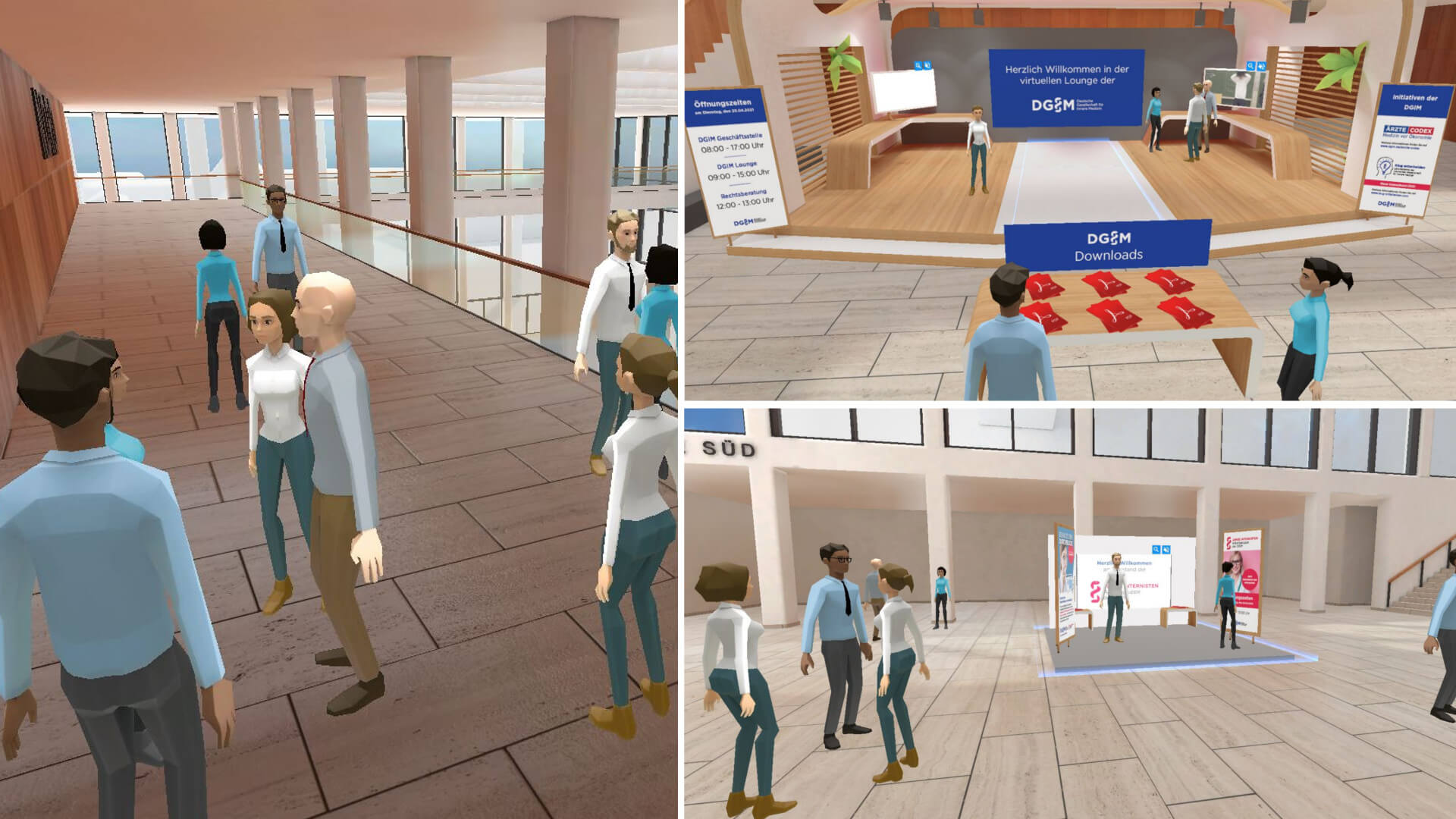 What does the DGIM say about vns.world?
Numerous hits on vns.world and many words of appreciation from participants make the DGIM's first digital congress for internists a success. For future digital congresses, the virtual networking area in vns.world is to be expanded and integrated even more prominently into the overall event.